El creador del peculiar juego "Flappy Bird", Dong Nguyen, había anunciado, en una entrevista para Rolling Stone, que estaba considerando volver a poner en la AppStore la aplicación.
Recientemente ha aparecido en su cuenta de Twitter y ha comentado a sus seguidores que Flappy Bird volverá a volar.
@paperwarlock I don"t work by plan. I will release it when it is done.

— Dong Nguyen (@dongatory) March 19, 2014
También comentó que Flappy Bird no regresará con su misma apariencia, sino que será un mejor juego de lo que era antes.
@Colin_052099 It will not be the original game but a better one. I keep my word.

— Dong Nguyen (@dongatory) March 19, 2014
Flappy Bird, la el juego que le generaba a Dong Nguyen, ganancias de $50,o00 al día, fue retirado por que su creador había dicho que se había vuelto muy adictivo y era no era su idea inicial.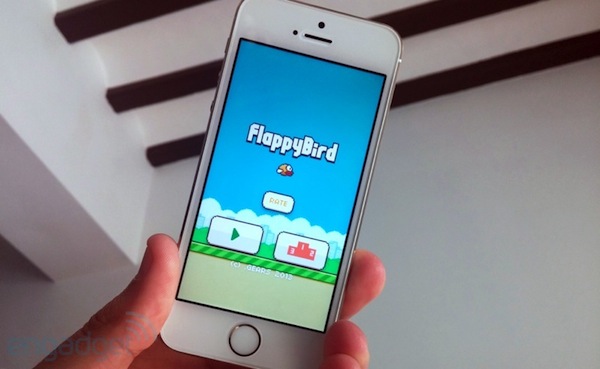 Por el momento no hay una fecha exacta del relanzamiento del popular juego, sin embargo ya es oficial y se está a la espera del relanzamiento.
¿Descargarías Flappy Bird?
(Visited 15 times, 1 visits today)
Tags:
aplicación
,
apps
,
Flappy Bird
,
Juegos
,
relanzamiento
Last modified: June 24, 2014