Tyler "Ninja" Blevins es el deportista más popular en redes sociales y el campeón del streaming con Fortnite. Ahora, su rostro está en la portada de la revista ESPN para octubre 2018.
So excited to the first professional gamer to be featured on @espn the Magazine. Cover and profile will be shown on Sports Center tomorrow in the 7 AM EST hour. pic.twitter.com/gzlSJihroM

— Ninja (@Ninja) September 18, 2018
Ninja es su apodo profesional en los videojuegos, que ahora se reconocen como deportes electrónicos bajo la categoría de eSports.
Su carrera la comenzó en Halo, siendo parte de equipos campeones como Cloud9 o Team Liquid, luego se trasladó a otros juegos como H1Z1 y PUBG, pero el mayor éxito lo ha logrado con el boom del momento, Fortnite Battle Royale.
Triunfar en la profesión de gamer no es solo acumular victorias en los campeonatos mundiales, Ninja destaca sobre todos los demás jugadores por tener el mayor número de seguidores en Twitch y YouTube, 11 millones y 18 millones de suscriptores, respectivamente, en cuyos canales realiza transmisiones en vivo de sus partidas.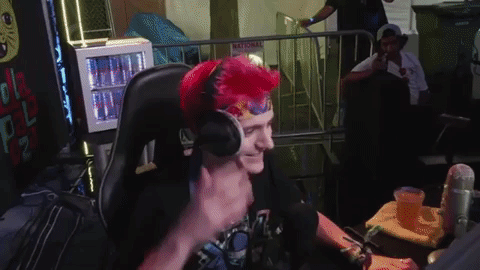 En marzo de este año, Ninja rompió el récord de la transmisión con más espectadores en vivo usando Twitch: 600,000. El acontecimiento fue una partida de Fortnite con el rapero Drake, a la que también se unieron Travis Scott, Juju y Kim Dotcom.
playing fort nite with @ninja https://t.co/OSFbgcfzaZ

— Drizzy (@Drake) March 15, 2018
Un mes después, Ninja superó en interacciones de redes sociales a Cristiano Ronaldo y Neymar.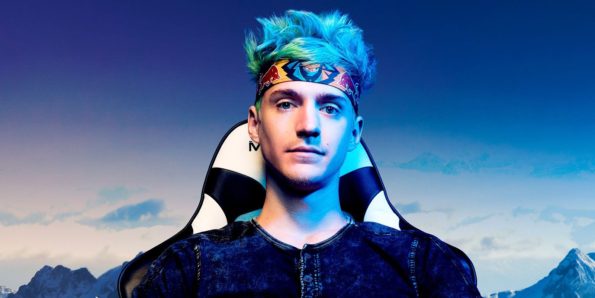 Ninja para ESPN The Magazine. Crédito de la fotografía: Benedict Evans.
En octubre, el mejor profesional de eSports se convierte en el primero de su categoría en ocupar la portada de la prestigiosa revista deportiva, ESPN The Magazine.
¿Ya lo conocías?
Ahora con el LTE con hasta 40 horas de YouTube gratis #SinConsumirDatos, podrás ver los mejores videos de Ninja. Aprende más aquí: https://www.movistar.com.sv/youtube
*Imagen de cabecera propiedad de Getty Images.
(Visited 12 times, 1 visits today)
Tags:
esports
,
gaming
Last modified: September 26, 2018